This early 1900s Improved Wire Measuring Machine was used in many hardware stores to measure wire, rope or other coil type materials. The material to be measured was placed in the left 1" diameter hole, after pressing down on the upper lever to lift the measuring wheel. The material was then pulled through the right hole and the 3 dials measured the length. The dials count feet in 10's, 100's and 1000's feet. The machine is made of heavy case iron, steel wheels and brass dials.
The umbrella like piece that held the wire was similar to whaling swifts from the 1800s. Swifts represented the show-offy pinnacle of decorative whaling artistry.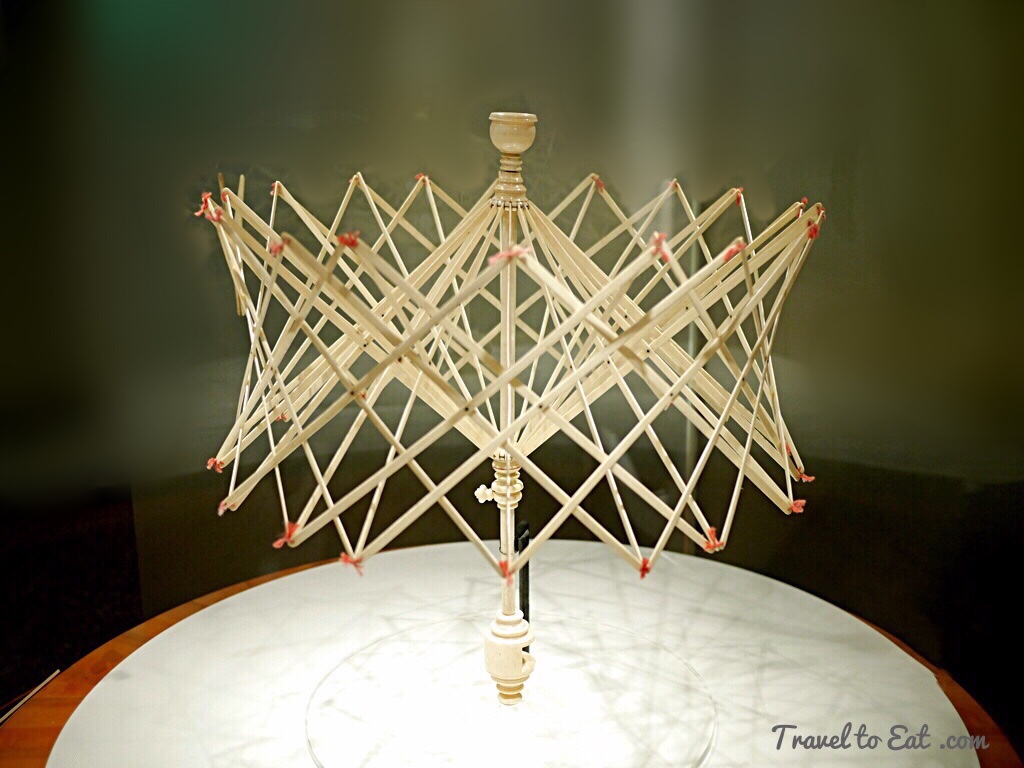 (Source Image URL from Travel To Eat Blog)
A yarn swift is an expandable, cage-like umbrella frame that adjusts to hold skeins of yarn so they can be wound into balls – and in the whaling world, a swift would be built from dozens of thin ribs sawn and polished from the flat portion of a whale's jawbone (aka panbone), held together with thread, rivets and hardware. They're beautiful, delicate, incredibly intricate objects that could take years to create.[1]