(This image is licensed under a Creative Commons Attribution-NoDerivatives 4.0 International License)
We are not exactly sure what this is. We believe, when held with two steady hands, this finely tuned instrument would be triggered to deliver precise needle pricks that caused skin inflammation. It wouldn't draw blood for bloodletting. It's more like Carl Baunscheidt's Lebenswecker from 1847. Our single needle Counter-Irritation Device could induce inflammation in one spot for the purpose of relieving it in another, just like the Lebenswecker.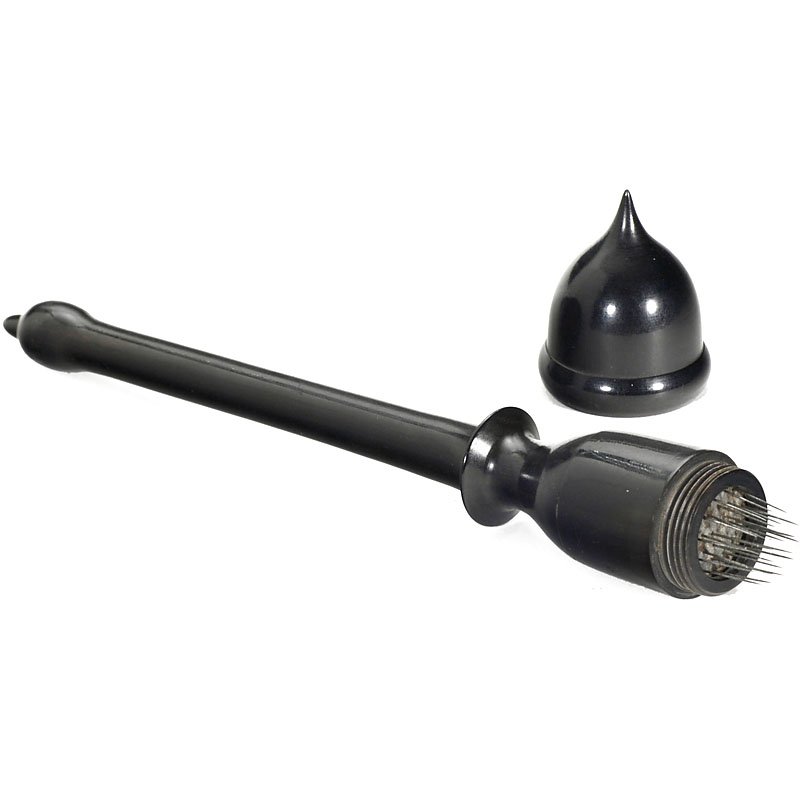 (Source Image URL from Live Auctioneers)
The needles of the Lebenswecker were also dipped in a proprietary counterirritant oil, and then used to puncture the skin in the selected location. This produced a rash with draining blisters. Baunscheidt called his treatment "Baunscheditismus", or "The Exanthematic Method", and claimed that it would cure numerous diseases.[1]
Believe it or not, it is still practiced today.
(Source Image URL from www.naturheilpraxis-herberhold.de)